If you'd like to get in touch with us, please use any of the coordinates below.
Head office
Office No. 307, 3rd Floor, Flying Colours, Pandit Dindayal Upadhyay Marg, L.B.S. Cross Road, Near BEST Depot, Mulund (West), Mumbai 400 080
Registered Office
6, First Floor, First Street, Tiger Varadachari Road, Kalakshetra Colony, Besant Nagar, Chennai – 600 090, Tamil Nadu, India.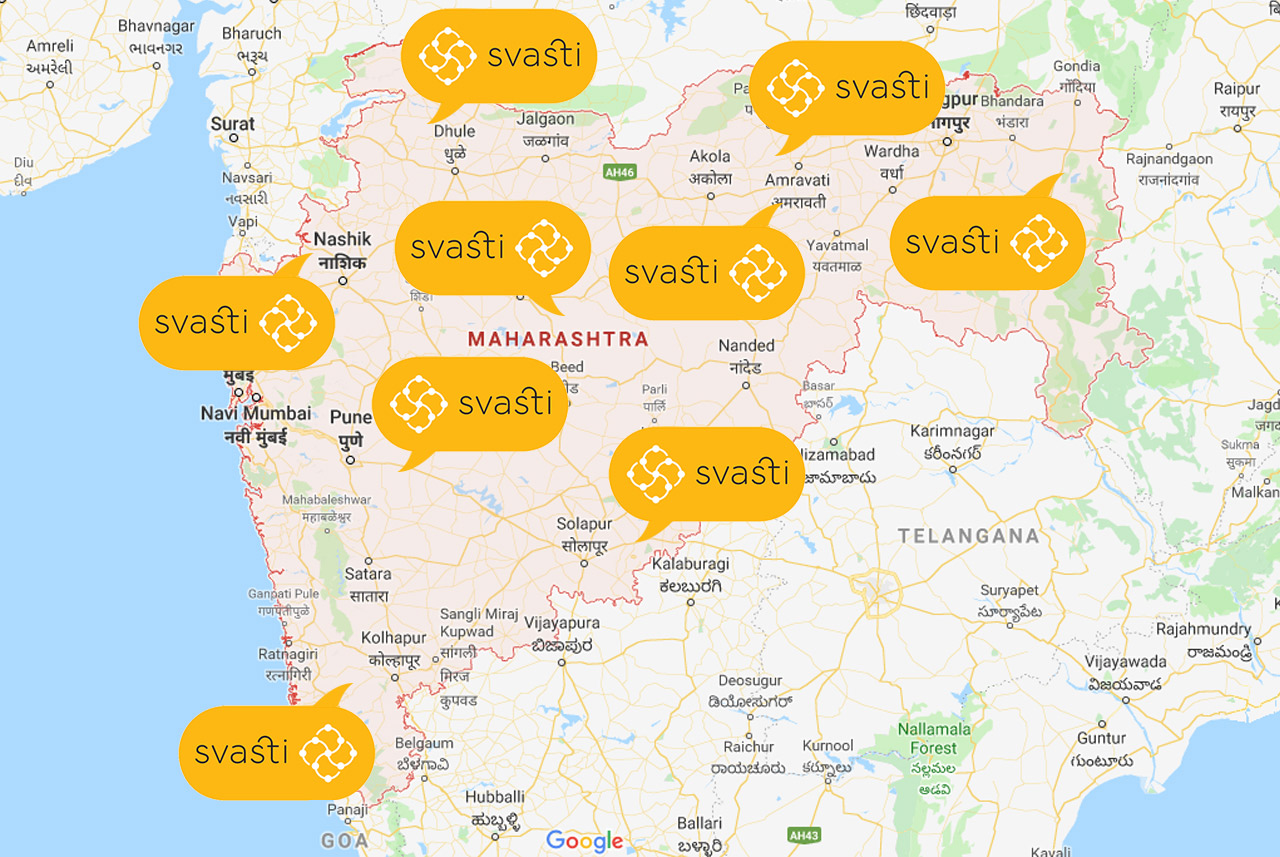 Maharashtra
We have 35 Svasti branches in Maharashtra, with 17 in Mumbai, and 18 others spread across the State.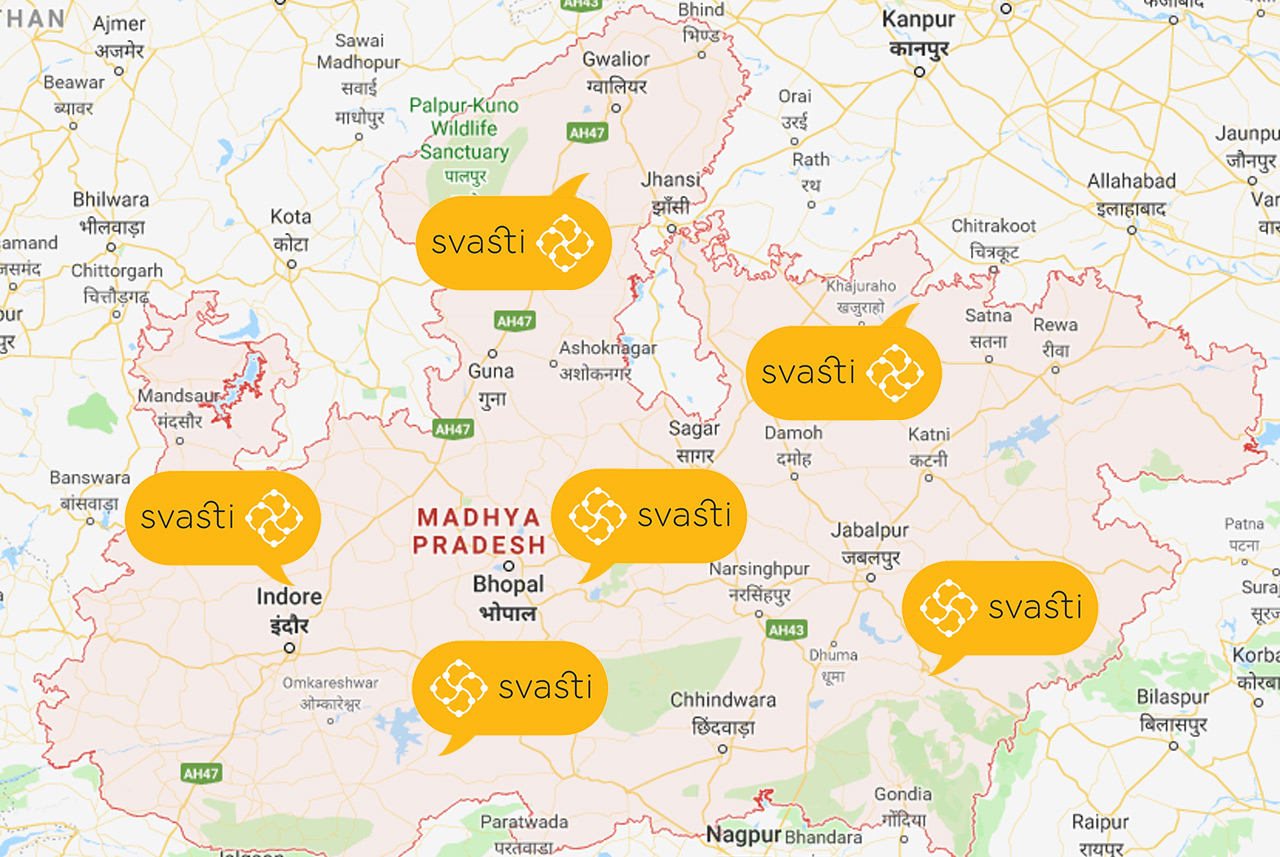 Madhya Pradesh
We have 9 Svasti branches in Madhya Pradesh, in the cities of Indore, Ratlam, Dewas, Ujjain, Bhopal, Hoshangabad, and Jabalpur.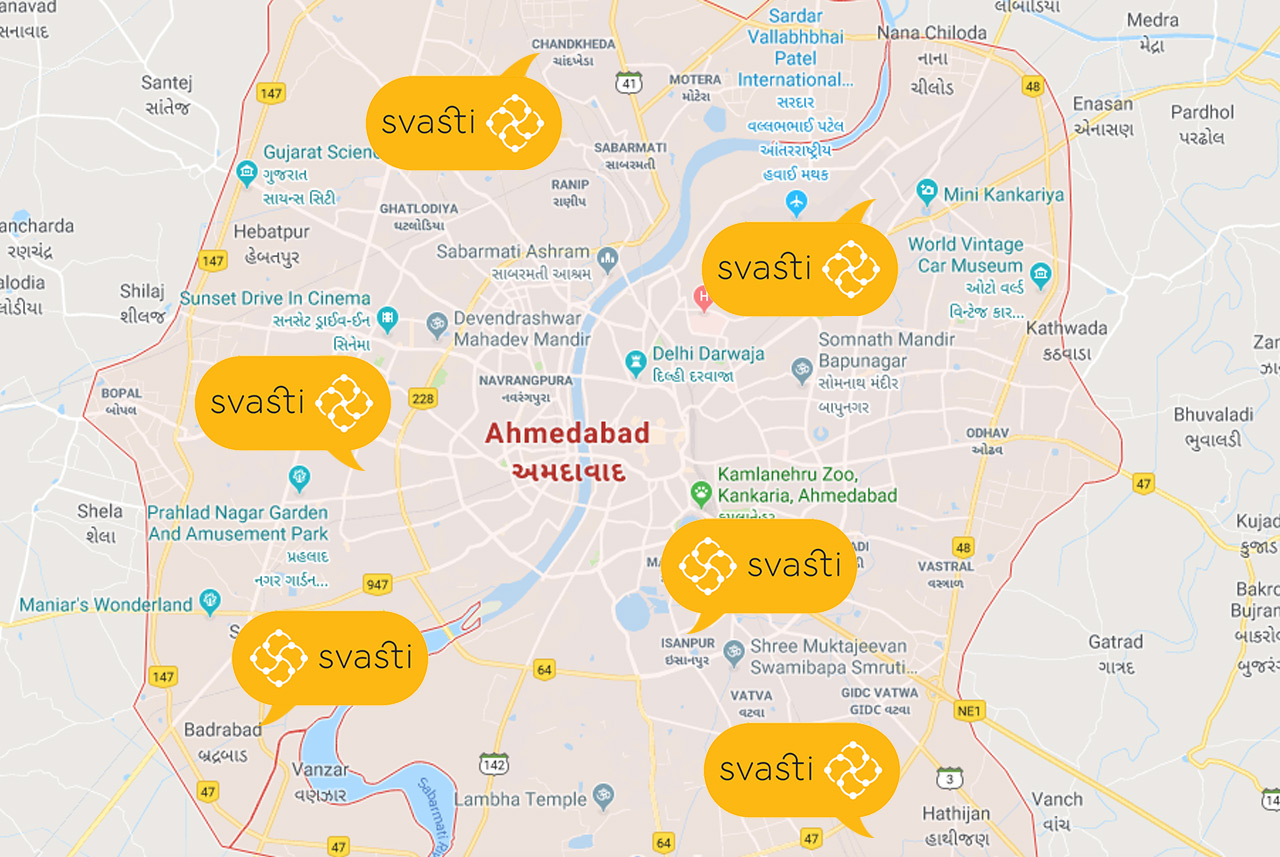 Gujarat
We have 7 Svasti branches in Gujarat, in the Chandkheda, Isanpur, Naroda areas of Ahmedabad, as well as in Nadiad, Anand, and Vadodara.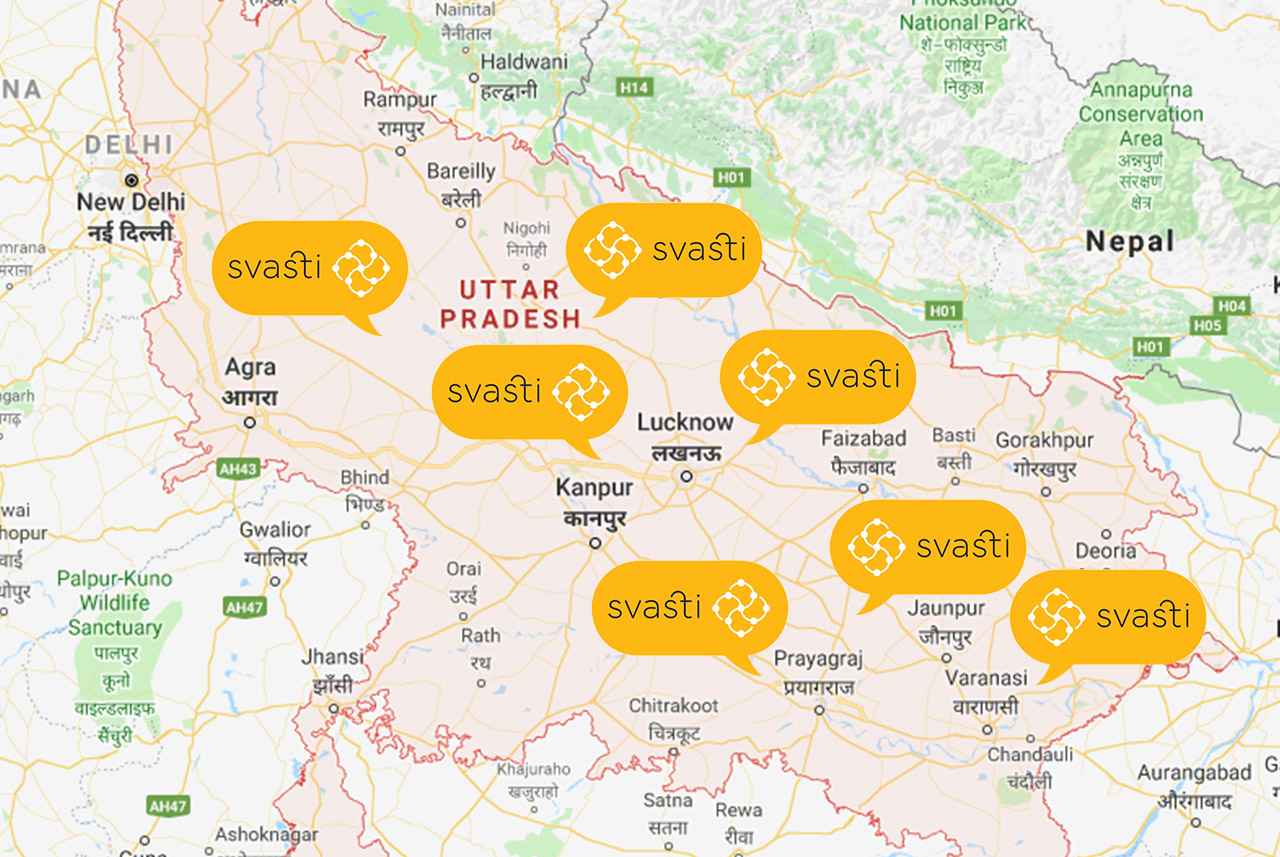 Uttar Pradesh
We have 11 Svasti branches in Uttar Pradesh, in Lucknow, Prayagraj, Varanasi, Jaunpur, Unnao, Mughal Sarai, Kanpur, Azamgarh, Mirzapur, Sultanpur and Sitapur.
Telephone
+91 22 2569 4977
9.30am - 6.30pm, Mon - Sat
Helpline Number+91 9769616817
Nodal OfficerName: Bhagavathi Subramaniam Narayanan (Wholetime Director and CFO & CIO)
Address: D2, Ashok Svasti, 33, Balkrishnan Road, Valmikinagar, Thiruvanmiyur, Chennai 600041
Email id: narayanan@svasti.in Contact Number: +919840099120
Contact Us
If you'd like to connect with us regarding investments, microfinance and consumer trends, or would like to partner with us in any way, please use the form below. We will respond to you soon as possible.
419.54
Portfolio in Crores*